Biography
Discographies
Live History
Television
Polaroids
Articles
Carrier Bag
Links
Yahoo! Group
Contact

If you enjoy this site and would like to make a contribution to the running costs, please click the link below to make a donation by Paypal. Thankyou.
Japan F.A.Q.
Where Are They Now? Japan and friends since Japan split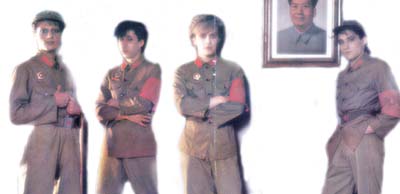 David Sylvian

After Japan split up David immediately had a hit with "Forbidden Colours" and went on to establish a solo recording career which continues to this day. His releases have consistently charted in the UK, Italy, Japan and other parts of Europe, though not high enough for him to be that visible in the media these days. And, we are told, that is what David personally prefers. His solo albums include "Brilliant Trees" (which went top 5), "Gone To Earth", "Secrets Of The Beehive", "Approaching Silence", "Dead Bees On A Cake" (which got into the top 20 in 1999, top 10 in Continental Europe) "Camphor" and "Everything & Nothing" (a compilation of his favourite tracks and the best place to start for new listeners). He has also recorded albums with Robert Fripp and Holger Czukay, plus collaborated on a regular basis with his friend Ryuichi Sakamoto. In 1991 David and the other former Japan members recorded the "Rain Tree Crow" album which is also highly recommended.

David started his own record label SamadhiSound in 2001.

David's official site is located at www.davidsylvian.com
Mick Karn

After Japan, Mick recorded with a variety of artists including Midge Ure, Kate Bush, David Torn and Yello. He recorded one album with Pete Murphy as Dalis Car. Following a series of solo albums in the 80's and 90's (check out "Dreams Of Reasons Produce Monsters", "Bestial Cluster" and "Each Eye A Path" for some of his best work), Mick joined the group NiNa with ex-members of The Plastics and Kate Pierson (B-52's), who hit No1 in Japan over Christmas and New Year 1999/2000. After Pierson and a couple of others left, the group recruited Masami Tsuchiya and Vivian Hsu and became the D.E.P. Mick has recorded on a regular basis over the years with Steve Jansen and Richard Barbieri and is a co-owner of their record label Medium Productions. As a trio, JBK, they have released two albums, "Ism" and "Playing In A Room With People", both of which are well worth getting. Recently he also worked on an EP with Miu Sakamoto (Ryuichi Sakamoto and Akiko Yano's daughter) and Sugizo from the major Japanese band Luna Sea.

Mick lives in London but spends an increasing amount of his time in Japan and the Far East due to work commitments.
Steve Jansen

Steve has been constantly busy in the music industry since the Japan split, working on a regular basis with his friend Yukihiro Takahashi (YMO), appearing on his albums and playing live on many tours from the 1982 onwards. He has also contributed to most of his brother David Sylvian's solo work, including the high profile "Zero Landmine" project. Along with Mick and Rich he is a co-owner of the Medium label. Steve has played live and in sessions for Propaganda, No Man, Mandalay, Masami Tsuchiya and Akiko Yano. His best work is arguably alongside Richard Barbieri ("Stone To Flesh" includes the stunning "Sleepers Awake", plus I would also recommend the "Pulse" album with Yukihiro Takahashi and "Catch The Fall" by The Dolphin Brothers). Together with Rich and Mick, as JBK, Steve has released "Playing In A Room With People" and "Ism". In 2003, he is working on new material with David Sylvian.

Steve lives in London with his wife and son Jude.
Richard Barbieri

As well as working on several projects alongside Steve and Mick for Medium, Rich is a member of the rock group Porcupine Tree, and as such has played live across the UK, Europe and the USA on a regular basis. More than any other ex-Japan member he has been involved with the UK alternative music scene. In addition to his many recordings with the other ex-members (including Sylvian), Rich released the "Indigo Falls" album which featured his wife Suzanne, who he got to know during the recording of the Dolphin Brothers album. In 2002, Rich was active as a record producer with Adom (from the USA) and Fjieri (an Italian project). He also undertook tours of Europe and the USA with The Porcupine Tree. In 2003, Rich is recording a new album with his wife Suzanne J Barbieri.
Rob Dean

After leaving Japan in 1981, Rob moved to the USA, worked with Gary Numan, Sinead O'Connor, Viva Beat, Illustrated Man and Australian bands Slow Club and Geisha. For the past ten years he has been living a somewhat idyllic lifestyle in Costa Rica far from the corporate shenanigans of the music business. These days he prefers to devote his time almost exclusively to Bird watching, Guiding and his art, with which he is beginning to make inroads into the Costa Rican scene. He is currently the chairman of the Costa Rican Bird Club and has not touched his guitar for over a year. He made a brief return to the UK in 1995 to record with JBK. Information courtesy of Debi Zornes from Medium
Masami Tsuchiya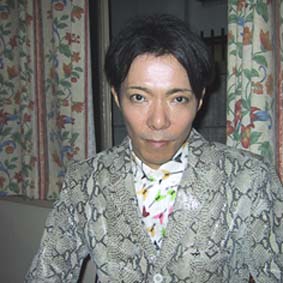 Masami was already an established artist in his native Japan when he briefly became a member of the group and continued his solo career into the 90's. His group Ippu Do split up about a year after Japan. In the early 90's, Masami started a new life in the UK but continued to be a presence in Japan as a producer and session player. In 1997 he revived his solo career, beginning with a "secret" Japan collaboration on the Japan Tribute album "Life In Tokyo". He is currently a member of the group D.E.P. with Mick Karn.
Masami is also producing music for a female artist called Fumiya Fujii.
His website is here
Ryuichi Sakamoto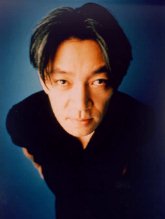 Sakamoto emerged in the 80's as an important figure in Japan as a musician, soundtrack composer, actor, political activist and radio presenter. As a member of Yellow Magic Orchestra he has experienced mass adulation and very healthy CD sales. He continues to be a major public figure to the Japanese and is popular enough worldwide to have embarked upon six world tours. Always busy, in 2002 Sakamoto released the soundtrack for the Antonio Banderas movie "Femme Fatale", is released the album Casa (a tribute to Jobim) and toured the world once more to promote it. He also made a documentary about the origin of the human species (and the nature of human conflict in the aftermath of September 11th) which has been released as a DVD and book in Japan, and released another two solo albums! Ryuichi is also playing live shows in 2003 as a member of the Sketch Show project with his old friends from Y.M.O. He featured on several tracks on the album "Audio Sponge", and has subsequently recorded more material with them for release this year. In the Summer of 2003, Ryuichi will tour worldwide once more with Jaques and Paula Morelenbaum.
Ryuichi has four children ranging in age from 12 to 30 and lives in New York and Tokyo. His daughter Miu is now a successful recording artist in her own right.
Yukihiro Takahashi

As well as being a member of Y.M.O., Takahashi has established a successful solo career in Japan, emerging as a very strong songwriter and vocalist (arguably the Japanese Phil Collins, but with more style). I really like his songwriting style now, he manages to convey a great deal of emotion and humour, and most importantly he is an expert at penning really catchy pop tunes. He is co-owner of the record and multimedia label Agent Conscipio with his friend, world famous fashion designer Yohji Yamamoto. Outside music, as a fashion designer and entrepaneur, he owns two clothing stores in Tokyo which sell menswear. His own clothing line, Y's, specialises in suits and ties. He has also mass produced the Y.M.O. stage costumes, which I think is a novel thing. Takahashi was a regular panellist on TV and radio shows (often with Takeshi Kitano) and is known for his connections with the world of comedy. Yukihiro is currently a member of Sketch Show, which is arguably Y.M.O. under a different name, with Haruomi Hosono and Ryuichi Sakamoto. More information at www.daisyworld.co.jp
Simon Napier-Bell

Simon Napier-Bell is currently managing a Russian group called Smash! and is writing a book about his travels around the world. This book will include some Japan related anecdotes. More from Simon can be found in the Books and Articles sections of this site.
John Punter

Last known location, Canada. Last known production work was with The Specimen in 1997. Please get in touch if you know more.
Jane Shorter

Jane Shorter is a member of The Band Of Holy Joy, who play live on a regular basis in the UK. She is also a qualified aromaterapist and lives in London.
Ray Singer

Ray is currently writing a musical about the life and times of singer/songwriter Peter Sarstedt. Thanks to Simon Napier-Bell for the information.
Sandii & The Sunsetz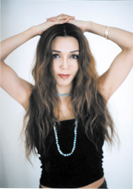 Sandii & The Sunsetz found some success in Japan and Australia in the 80's (where they had a top 5 hit) but after a few changes of direction and problems with international record companies, began to release albums just under Sandii's name. These began with 1990's "Mercy" which is a stunning collection of ethnic club pop and established her as a successful artist in Malaysia, the Phillipines, Thailand and China, plus it was a big seller in Japan. Sandii's albums "Mercy", "Pacifica" and "Dream Catcher" are excellent, in my opinion, well worth buying if you have the opportunity. She mixes Bhangra, Hawaiian, J-pop, techno, R&B and dub styles to great effect and is comparable to Madonna in a lot of ways. The next album "Watashi" (1996) featured Brazillian styles and was released in France to critical acclaim. Increasingly interested in Hawaiian music and life, Sandii has pursued interests away from the mainstream music industry in recent years and has qualified as a teacher in Hula dance. Her album "Hawaii" has been released in the USA. Sandii owns a dance studio, store and restaurant in central Tokyo. If Sandii is in town, she teaches Hula at the studio and you can book places at her classes through her website (see below). I'd love to go, but who knows if I'd be accepted in the class (if you know me, you'll know what I mean).
Sandii is about to release a new album in Japan. More information is available at her official site . As you can see, time has been extremely kind to Sandii.
Where can I buy Japan videos?
You can't buy them officially as none are currently in print, with the exception of the Japanese Video Hits compilation. And if you do not live in Japan technically you are not supposed to buy that either, due to regional coding. Until Virgin or BMG get their respective acts together, you'll have to trade, buy at outrageous prices on Ebay or use your imagination. It's difficult, but if you look hard enough you will find what you are looking for.
Where can I find rare Japan music and video on the internet?
What instruments do the members of Japan play? What equipment did they use?
The following information comes from the second Fan Club magazine (1978) and "Fan Library" (1982).
David Sylvian
Arbiter and El Mayo copy electric guitars (live)
Gibson Les Paul electric guitar (studio)
Yamaha semi-accoustic guitar
Prophet 5 keyboard
JC120 amplifier
Yamaha A4 powered speaker cabinet
Chorus Echo 301
Roland Stereo Flanger (rack mounted)
Nady & Nasty guitar transmitter receiver
Tambourine
Leadless hand-held microphone
Gibson Regular guitar strings
Mick Karn
Fretless Wal bass guitar
Fretless Travis Bean 2000 bass guitar (this was Mick's main one in 1978, but he still used it in '82)
3 Galien Kruger amplifiers
2 Cerwin Vega speaker cabinets
MXR Flanger
Nady & Nasty guitar transmitter receiver
Conn Alto Saxophone
Dean Markley light-medium guage strings
Richard Barbieri
Richard's equipment changed the most in the space of 4 years, first here is the 1978 list:
Wurlitzer electric piano
Micro Moog synthesiser
"string synthesiser" (he is not specific)
ARP2
Poly Moog
Yamaha CS-80
he also refers to something called a "600" (Roland?)
Here is the 1982 list:
OBX keyboard
Prophet 5 keyboard
Oberheim Mini Sequencer
Roland System 700
Solina
MXR Flangers
Chorus Echo 301
Roland six channel mixer
2 Yamaha A4 poered speaker cabinets
Steve Jansen
Steve was using the same brand-names from 1978 to 1982, but he used different equipment in and out of the studio. First, here is the live kit:
Simmons electric drum kit (6 tom toms)
Accoustic hi-hat
6 Chinese cymbals
3 standard cymbals
2 Tama Octobans
Marimba
2 sets headphones (for monitoring)
2 very large speaker cabinets
Pro Mart 747 rock drumsticks
Here is the studio kit:
Tama Super Star kit
Tama hi-hat
6 Chinese cymbals
3 standard cymbals
Rob Dean
Gibson Firebird electric guitar
HH amplifier
Music Man electric guitar
he also says he uses a "stratocaster" but isn't more specific
How many versions are there of "Life In Tokyo"?

There are 11 different versions of this track, but over the years some confusion has arisen because different titles have been used e.g. "extended version" or "long version", when both can be the same, or different from disc to disc. Anyway, here is the definitive listing of the different versions of "Life In Tokyo". If any of you doubt my sources, don't, I have the actual discs.
Short Version 3.30 (1979). As on all the 1979 and 1981 single releases, plus "Assemblage", "Special Edition" (Canadian EP), "The Singles" and "The Masters".
Part 2 3.29 (1979). As on the 7" b-side of most 1979 versions of the single, plus the Japanese "Assemblage" 2-CD and "The Singles"
Long Version 7.05 (1979). As on the original and 1981 issue 12" singles. Also on the Japanese 2-CD "Assemblage" and "The Singles".
Mono version 3.30 (1979). Only on the USA promo 7", just the mono version of the usual (No1 on this list) mix.
Remix 6.19 (1981). This first appeared on the Japanese "Assemblage" vinyl LP and on side 2 of the UK "Assemblage" cassette. It is the version with more synths than the rest, and an overall lighter and more oriental feel. It was a version done in 1979 by Giorgio Moroder, but maybe considered too electronic for release at the time. Also released on 12" vinyl and on a couple of different compilation CD's by Old Gold.
12" Remix 6.19 (1996). This is the same as above, but has one of the stereo channels "pushed" to both which accidentally created another remix! Only on the "In Vogue" CD.
"A Souvenir From Japan" version 4.02 (1989). This is a shorter version of the 6.19 Extended Version, which also has some additional electronic percussion. It can only be found on the CD "A Souvenir From Japan".
Special Remix 4.05 (1982). Only on the UK 7" single HANSA17 and "The Singles". This is the mix with the prominent fretless bass and missing verse.
Extended Remix 7.05 (1982). 12" version of the above, only on HANSA1217 and "The Singles".
Theme 3.55 (1982). This was the b-side of the two above, the slowed down mix that plays normal at 78rpm. This can also be found on the Japanese 2-CD "Assemblage" and "The Singles".
Sanny X Mix. Released to DJ's only, 1991.
Where did Japan meet? Which school did they go to?
Japan (with the exception of Rob Dean) all attended Catford Secondary in Catford, London. Catford is part of the London Borough of Lewisham. David first met Steve when he was born (they are brothers), then David met Mick and Richard because they were in the same form at school. David and Mick spent more time together as Steve had his own set of friends and Richard, better at studies, was not always in the same classes. Rob Dean grew up in Hackney and met the band when he answered an advert for a guitarist in Melody Maker. He went 'round to David and Steve's house and was auditioned in Steve's bedroom. He played guitar along with David and, he says, "seemed to have got the job there and then" (quote from Bamboo 9). At around the same time that Rob joined the group, Richard also joined, having spent the intervening years working in Barclays Bank and competing in Tennis championships (he is a qualified coach).