30 years ago Japan split up. This website is an archive of material relating to the group's activities.

Biography
Discographies
Live History
Television
Polaroids
Articles
Carrier Bag
Links


Facebook Group


Contact

---
---
Japan news roundup Autumn 2015

It's just like 1982 all over again, new music being released, old music being reissued, and not one but THREE Japan related books on sale in Autumn 2015.




First of all, available for pre-order now for a 2nd October release date is Anthony Reynolds comprehensive Japan biography "A Foreign Place". I've read most of it and it is the best Japan book bar none. There are contributions from three former members of the group, plus their producers, sound engineers, tour personnel, stylists, friends and fans who were there at the time. There was a lot of information I didn't know, and some great stories from inside the Japan camp that are intriguing to say the least. In addition there are many previously unpublished photographs in full colour. I'd recommend pre-ordering this book if you didn't already contribute to the Kickstarter campaign that made it happen. Once this first large format hardback first run sells out, it is gone, and there is no guarantee at this stage that there will be a reprint. If that doesn't convince you, all pre-orders from Burning Shed will be signed by the author.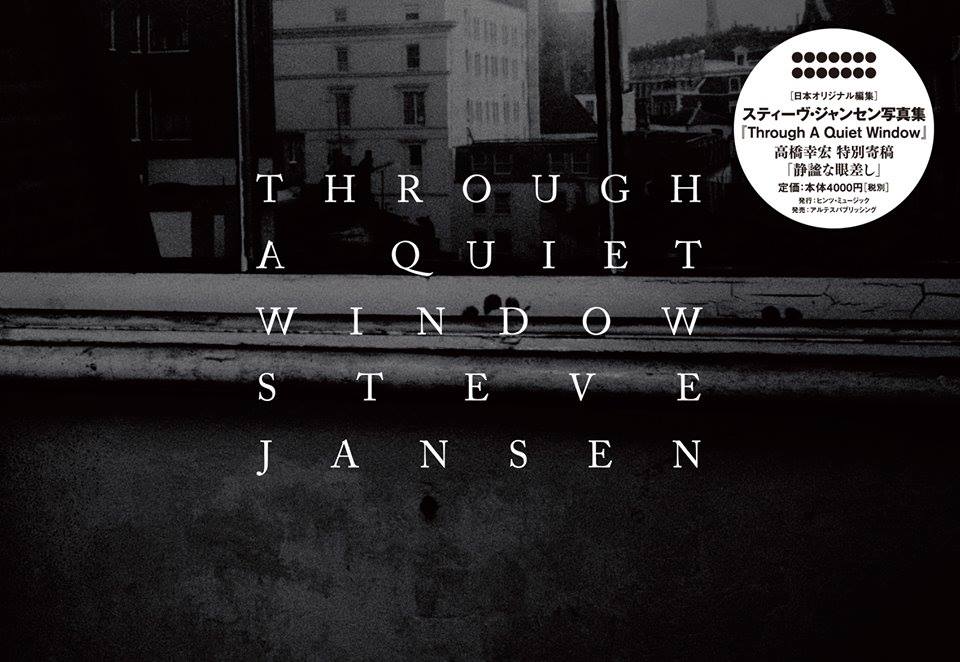 The second book on sale, also in October, is Steve Jansen's "Through A Quiet Window", a book of photographs taken between 1981 and 1984. The book is being published in partnership with Yukihiro Takahashi's company Hints Music, printed in Japan but available worldwide. Ordering details will be available soon, I'd recommend following Steve's official facebook page for the latest information.




Third book on sale this Autumn, published in the UK in November but available for pre-order now from David's official website or Amazon.


Scheduled for a mid-September release on Confront Recordings; Playing The Schoolhouse, a new CD EP length composition by David Sylvian recorded in March of this year in Norway. Based on an improvisation by Jan Bang and Sylvian it also features contributions from Otomo Yoshihide and Toshimaru Nakamura. More news to follow soon. www.confrontrecordings.com


Pete Still Photography have a set of Japan photos taken in concert in May 1981 available for sale - these are original prints not copies. Some of the photos can be seen in the gallery here but the ones for sale are higher quality and as taken, not cropped as some of these are.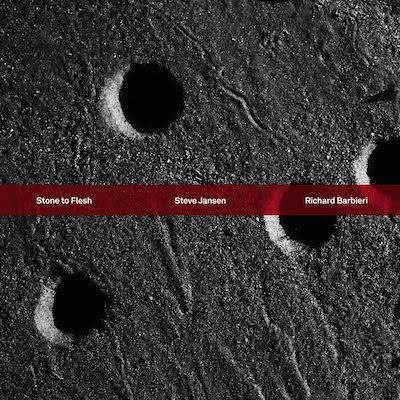 Steve Jansen and Richard Barbieri's album Stone To Flesh has been remastered and is being re-released, including an extra track recorded this year. More details at Burning Shed.




Due out on September 11th is a deluxe double vinyl "Three Part Species" by Mick Karn, including the related EP tracks.

Following that on October 16th is the vinyl LP debut of More, Better, Different


Both are available to order from Burning Shed

---

Old news - 2014


Nightporter Presents - Japan A Foreign Place - The Biography
Launch Party Saturday November 29th 8pm - 3am
Buffalo Bar, Highbury & Islington - adjacent to the tube station and Famous Cock Tavern.
Entry by advance ticket purchase only - no door sales on the night.

Notes:

THE PARTY IS NOW SOLD OUT



Arrival before 9pm highly recommended!

8pm - Doors open, time to mingle, catch up and get in the mood with some great music to listen to
9pm approx - Q&A with Anthony Reynolds and other book contributors plus book preview
10pm approx - Performance by Gary Le Strange
11pm approx - Nightporter DJs and guests playing Japan, solo and related music.

Curfew 4am


---
Steve Jansen "Slope" 2013
Steve Jansen released a new version of his critically acclaimed album "Slope" on October 28th 2013. The original album is accompanied by a selection of reworked songs, instrumental pieces recorded for commercials and art projects, plus a new live album recorded in Japan. Sonically, this is a real adventure; Japan fans will enjoy the appearances from David Sylvian on probably his most accessible and beautiful song of the last few years, "Playground Martyrs", plus the engaging duet "Ballad Of A Deadman" with Joan Wasser (Joan as Policewoman).

But the album is much more than that - long time fans of Steve can at last appreciate the breadth of his creativity; this is the kind of album that takes you on a journey, very visual. The sound design is probably the most striking aspect, Steve using the stereo field and a very subtle mix to reward close listening - I enjoy this album most on headphones. For example, on a couple of pieces there are snatches of distant low-level sound as if leaking in from another room. This reminds me of the concepts explored by Towa Tei and Yasuhiro Konishi a while ago inspired by living in small apartments in Tokyo - that sense that you are listening to one piece of music but that interesting sounds coming through thin walls and are mingling to interesting effect. I'm also reminded of the first Dip In The Pool album on Rough Trade, and it's brother, "Lisa" by Masahide Sakuma - both employ a use of space in the stereo mix which is extremely engaging and has not dated despite them being nearly 30 years old. "Slope" is very raw in places, electronic but in no way synth pop; it is "real", fascinating and rewards repeat listens.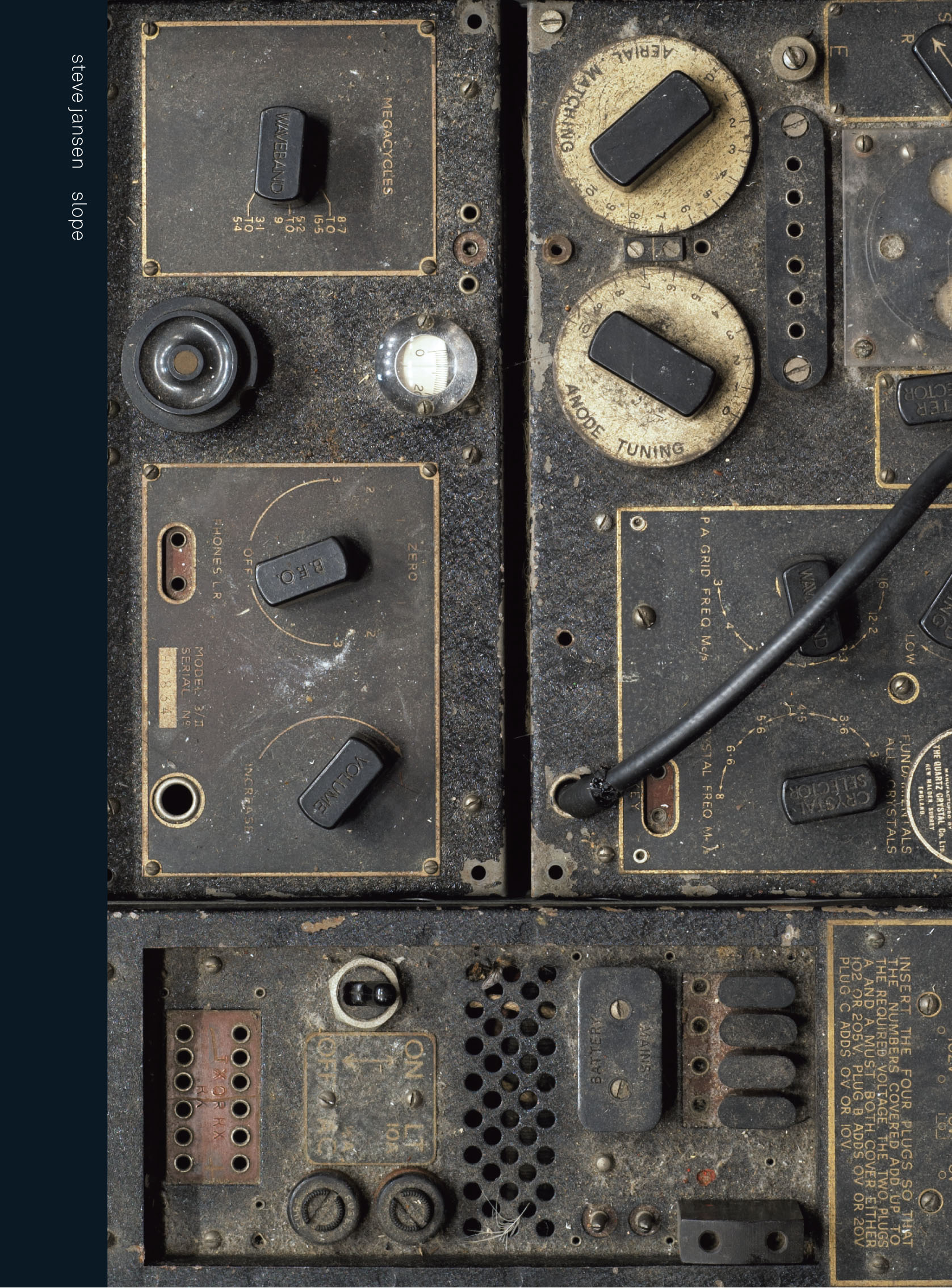 Here's the press release:

Released to highly positive reviews in 2007, Slope was the debut album from Steve Jansen (Japan / Rain Tree Crow).

Exhibiting a bold combination of inventive rhythms, intricate programming and emotive vocal performances, the album features guest contributions from an impressive line-up including David Sylvian, Tim Elsenburg (Sweet Billy Pilgrim), Joan Wasser (Joan As Policewoman), Thomas Feiner, Anja Garbarek, Nina Kinert, and Theo Travis.

As Jansen explains, "With Slope, I approached composition attempting to avoid chord and song structures and the usual familiar building blocks. Instead, in an attempt to deviate from my own trappings as a musician, I wanted to piece together unrelated sounds, music samples, rhythms and 'events'."

The triple cd set comprises the original album plus remixes, live recordings and instrumental soundtracks.

The reissue is presented in a deluxe dvd-sized digi-book, which includes all new artwork by Carl Glover.

'A mixture of exquisite, groove-based soundscapes and introspective torch songs.' - The Guardian

'A hugely impressive debut.' - The Wire

https://www.burningshed.com/store/artrock/product/119/5057/


---

This wednesday 24th of July would have been Mick Karn's 55th Birthday. Join family, friends and fans and purchase Mick's music direct from Burning Shed.



100 copies of the final Dali's Car album will be available that day, signed especially for Mick's Birthday by Peter Murphy.

There are musicians and then there's Mick Karn. His bass playing alone and with so many, includidng Japan, JBK, Dalis Car, Steve Wilson, Theo Travis, Kate Bush, Joan Armatrading, Gary Newman, Sugizo and David Torn to name a few, was so exquisite that it would leave you mesmerized.

On 24th July celebrate the life and legacy of a unique and much loved artist.

For more information please go to Team Mick Karn on facebook.

Keep Karn and Carry On

https://www.facebook.com/events/567685359918778

Here is more info...


Mick Karn's Birthday Download Day will begin at Midnight, Nicosia, Cyprus time on 24th July 2013.

Team Mick Karn in conjuntion with Burning Shed, an ethical company run by artists for artists, invite you to download his music from www.burningshed.com on that special day as a clear message of love and eternal appreciation.

Downloads are limitless but stocks of Mick's cds are low. If they run out there are currently no more and no plans to rerelease. This is shocking and the case for many of our artists and it must not come to pass that these records go out of print.

We hope that by this show of love a demand will be created and more cds made available through Burning Shed. This way Mick's work would be given the fair remuneration it deserves and fans can have the music they love.

Mick's amazing book, "Japan and Self Existence" can be purchased direct from www.lulu.com where again more money goes direct to the artists.

Peter Murphy is supporting the event and is (as I write!) signing 100 Dalis Car Ingladaloneness cds and they will be available on a "first-to-order" basis. Many of Mick's friends and family are with us at TMK and the love for Mick is palpable. We want to do all we can in the spirit of love and gratitude that we feel for this unique artist taken from the world far too soon.

See you on 24th July xxx Keep Karn and Carry On xxx

---
The kickstarter project to fund Anthony Reynolds writing the first ever in-depth biography of Japan has been successful. Anthony is currently interviewing many people connected to the band and will now begin writng, as well as researching the visual elements of the book.

The response from Japan fans has been fantastic; although given the tough economic times some were unable to contribute financially, many have helped to promote the project.

"The period covered will be between 1974 and 1984. Obviously, Japan split in 1982 but I feel it was only from '84 onwards that the Ex-members began to truly leave Japan behind. The epilogue will deal with Rain Tree Crow.

I plan to use a custom book binders in Brighton that I once used for the artwork for one of my albums. I want the book to be a beautiful object in itself. It will also be illustrated, as much as budget allows. To help with this I will be asking for rare and candid pictures taken of the group by friends and fans. Hopefully most of these will be rarely seen."

Anthony Reynolds June 2013.

Click the link to read updates on the project.


---
For older, more recent news please visit the archive page here
---