Japan Quiet Life Reissues
Quiet Life is re-released on 5th March 2021 on CD, black vinyl, red vinyl and as a box set including the black vinyl, album CD, a disc of b-sides and remixes plus a live show from 1980. The box also includes a 24-page large format booklet with text from producer John Punter, Anthony Reynolds and photographs of the band plus an international sleeve gallery. Available for pre-order now from all retailers. The "official" record company store has a bonus CD with 9 remixes of Life In Tokyo available with the vinyl.
Having heard the remastered album, I have to say it gets my complete approval. The mastering is rich, detailed, has a good dynamic range and overall sounds like the UK or Japanese original vinyl. If you want to get a new, mint copy of this album on vinyl, you can't do better than this.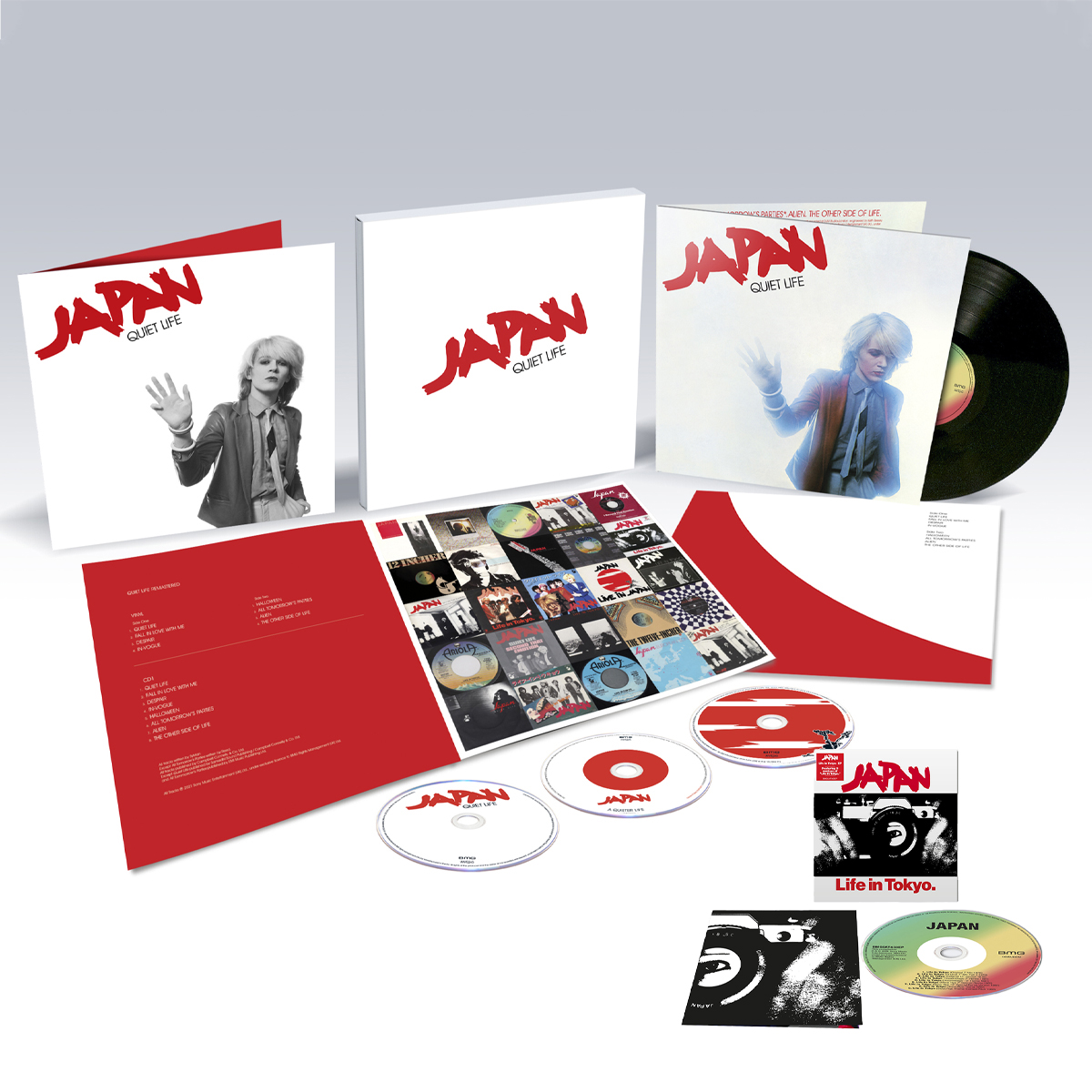 Richard Barbieri is "Under A Spell"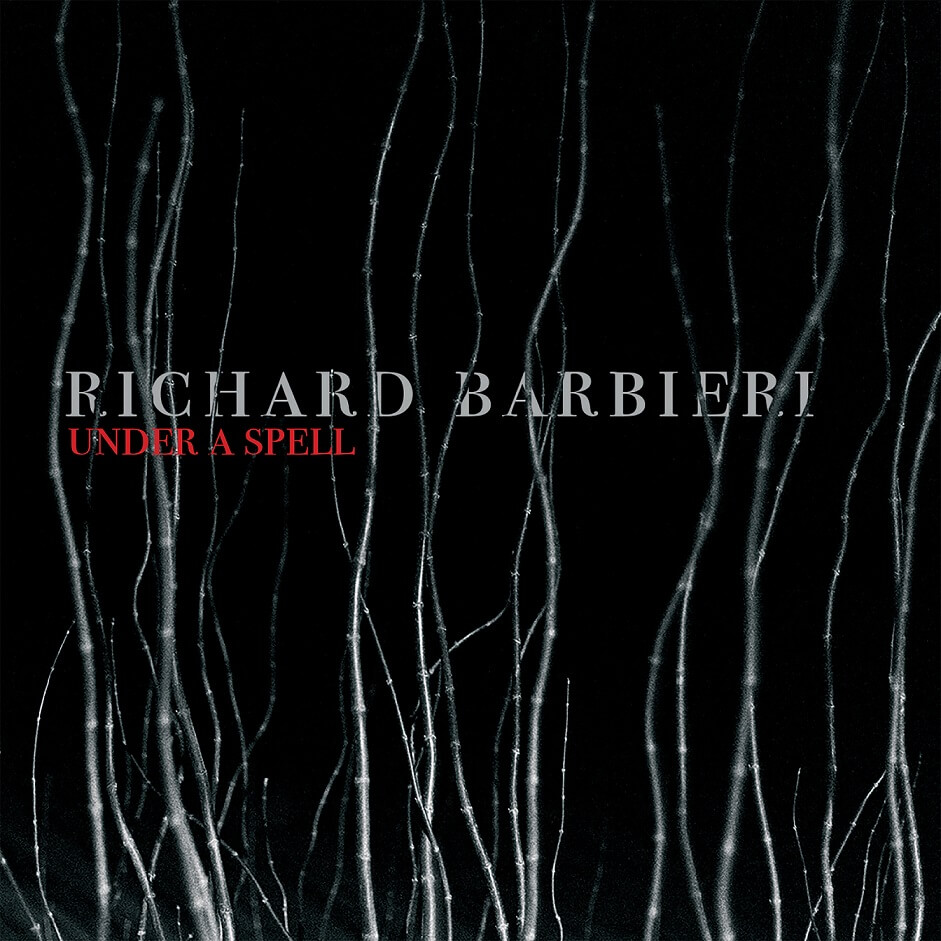 Richard releases his new album on Feb 26th, a fascinating set recorded in the last year working remotely with collaborators including Lisen Rylander-Love and Percy Jones. There's a video trailer you can view here, and a special red vinyl version of the LP is available from Burning Shed. Sounds incredible!
News Roundup August 2020
Light Of Day "Dimensions"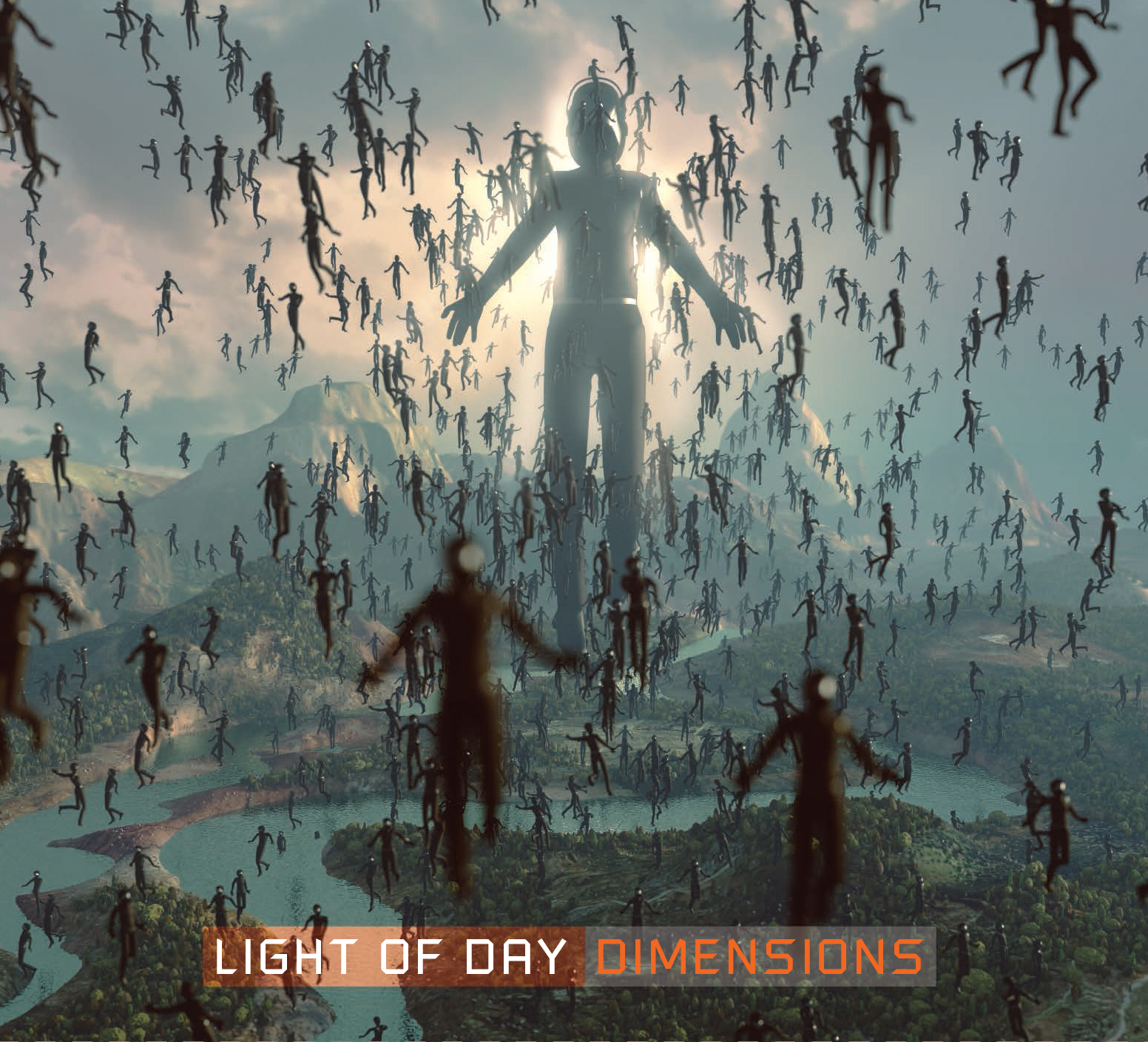 Dimensions is the first album by Light Of Day, a collaboration between Robert Dean (Japan, Sinéad O'Connor, Gary Numan, etc.) and Costa Rican vocalist/songwriter Isaac Moraga. Created over a two-year period, the album ranges from ambient guitar-based soundscapes to vibrant and expansive song structures with a sense of depth that belies a simple 'Rock', 'Pop' or 'Electronic' categorisation. The album has been produced, arranged and mixed by Robert and Isaac with assistance from Ed Buller (Suede, Psychedelic Furs), amongst others. After more than two decades, this eclectic project marks the welcome return to music of Robert Dean.
The album is available from Burning Shed
It will also be available for digital download from all the usual sites / platforms from June 12th.
Richard Barbieri "Past Imperfect / Future Tense" EP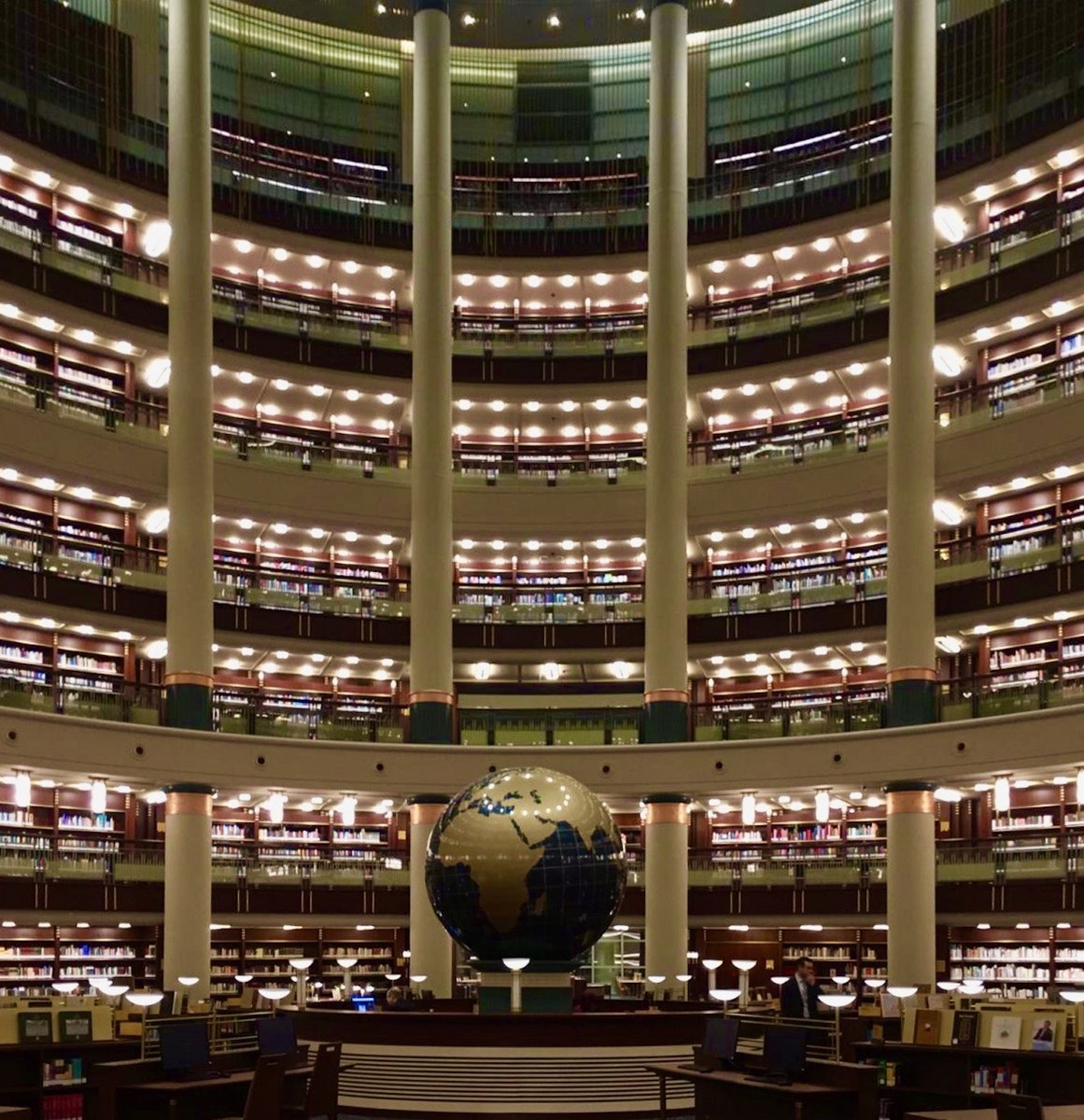 Richard has released a new EP of material, including tracks that wont be included on his next album which is currently being recorded. The EP is available in the download format of your choice from Bandcamp. Richard also made available a high resolution version of his album "Stranger Inside" in the form mixed by Steve Jansen prior to CD mastering.
New stock of the Variants series of CD EPs are now available from Burning Shed.
"Adolescent Alternatives" book published
Stephen Holden's fan memoir of Japan on tour from 1978 to 1980 was published this June. A full review is here. The book is highly recommended for any fan of the band, especially if you missed out on seeing them live. The book is available directly from the author - please click through to the review for contact information.
Steve Jansen Bandcamp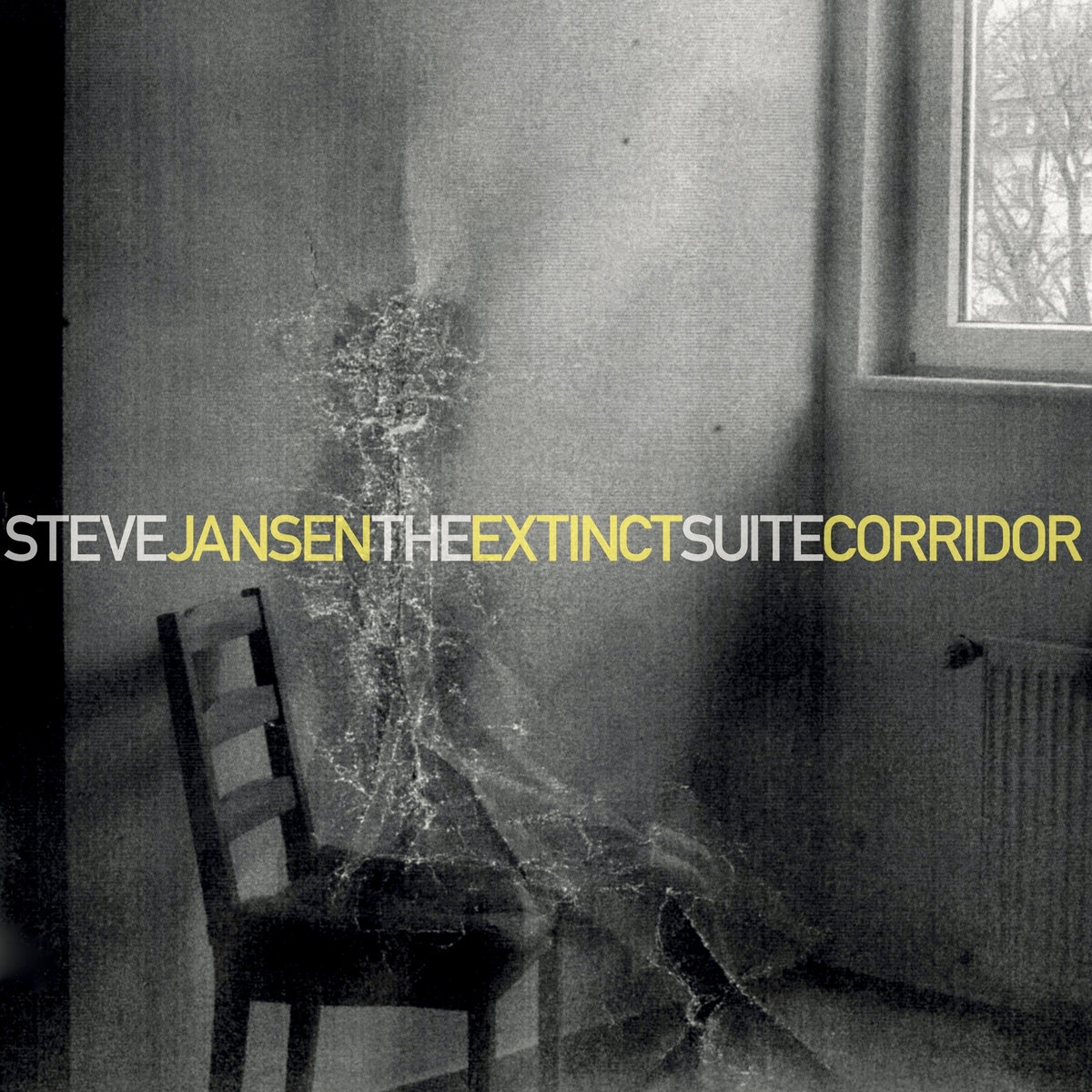 Steve Jansen has recently reissued "Corridoor" and "The Extinct Suite" as a 2-LP set. The limited edition sold out very quickly but is still available on other formats at Steve's Bandcamp page.
JBK Playing In A Room With People RSD Vinyl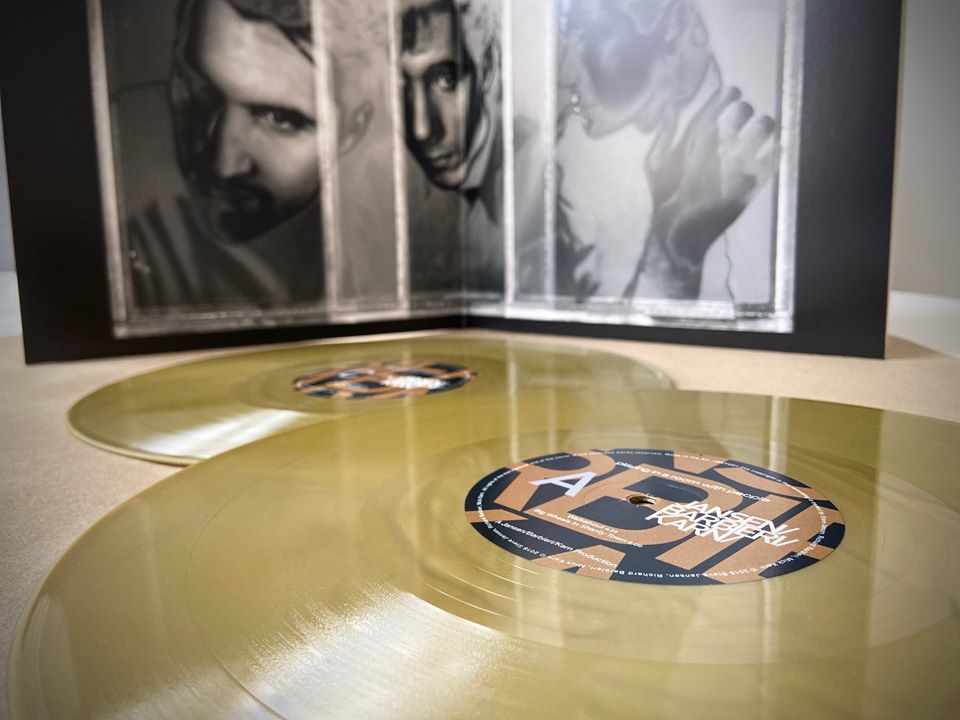 Jansen Barbieri & Karn's double live album is due to be reissued on gold vinyl for the 2020 Record Store Day, now postponed.
"Record Store Day will unfortunately no longer be taking place on June 20th. Instead, the titles on the RSD 2020 official list will be available from independent record shops on one of the three following RSD "Drop" Dates: Saturday 29th August (when the JBK album is due), Saturday 26th September and Saturday 24th October. A new version of "The List" with assigned release dates will be launched on 1st June and updates will be found on recordstoreday.co.uk and the RSD social media accounts. You can find the participating UK record stores here.
This current RSD 2020 plan to spread the spotlight and the support over three months, was made with as much available information as possible, and gives the largest number of stores a chance to participate globally in the strangest Record Store Day ever. RSD will be using the guidance of government and scientific experts to ensure these RSD Drop dates are as socially responsible and safe for all involved as possible. Don't necessarily expect all the normal in-store celebrations and events as these changes have been made to allow customers to get the RSD product safely in a socially distanced world. Our RSD online rules will be adapted in due course in line with retail developments. To clarify, this year online rules have changed so that shops in the UK can sell online from 6pm. Selling online is a shop by shop decision and will be dependent on the status of the pandemic at the time of these three dates. This is new to all of us and very new to the shops. They are still figuring how to best make this work in the safest and fairest way. We are aware that this is an ever-changing situation that brings new challenges every day. Please check www.recordstoreday.co.uk for updates."
From David J Nibloe: A new article about David Sylvian and Joan Wasser's 'duets' project which has never been released, and 'Beautiful Country' - the track from the sessions that Sylvian shared on Soundcloud as a 'rough mix'. I'd have liked to hear more of the 10 songs from this 'return to more traditional forms of songwriting.' Here's the link: https://sylvianvista.com/2020/05/29/beautiful-country/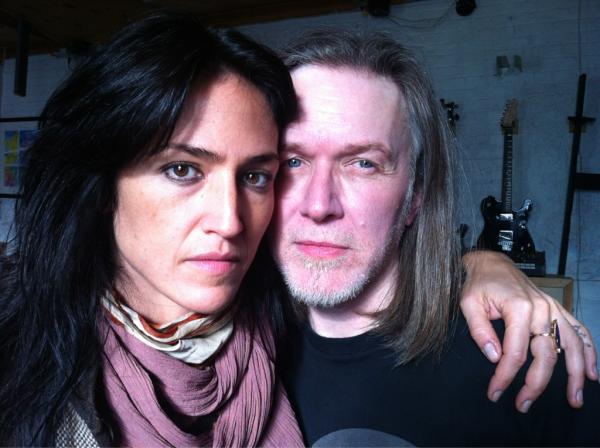 From Clive Maidment: "Steven Wilson and Tim Bowness discuss their favourite albums released in 1980. Both Richard Barbieri and David Sylvian are mentioned at various point during the latest podcast. It's well worth a listen, I think. Podcast link here.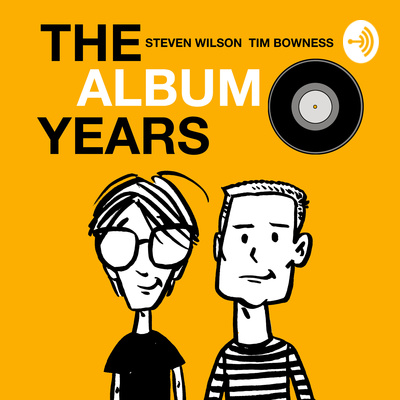 So the Freak Brothers are Japan fans!
As posted in the Adolescent Alternatives FB group (shared with permission). This is not a Gilbert Shelton original, but pretty fantastic nonetheless.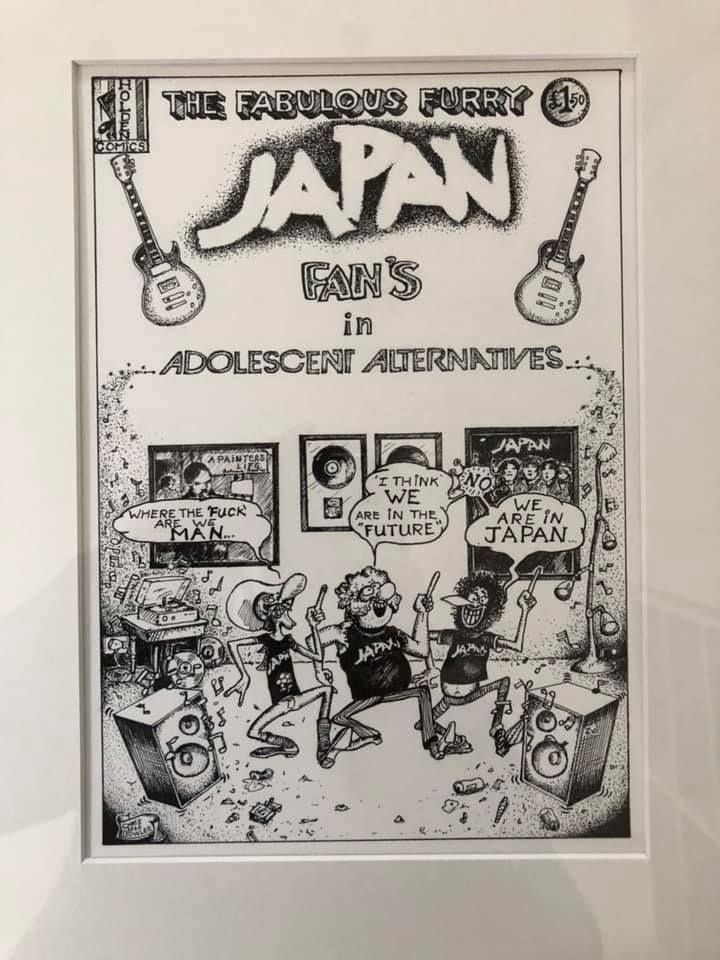 Cries and Whispers book by Anthony Reynolds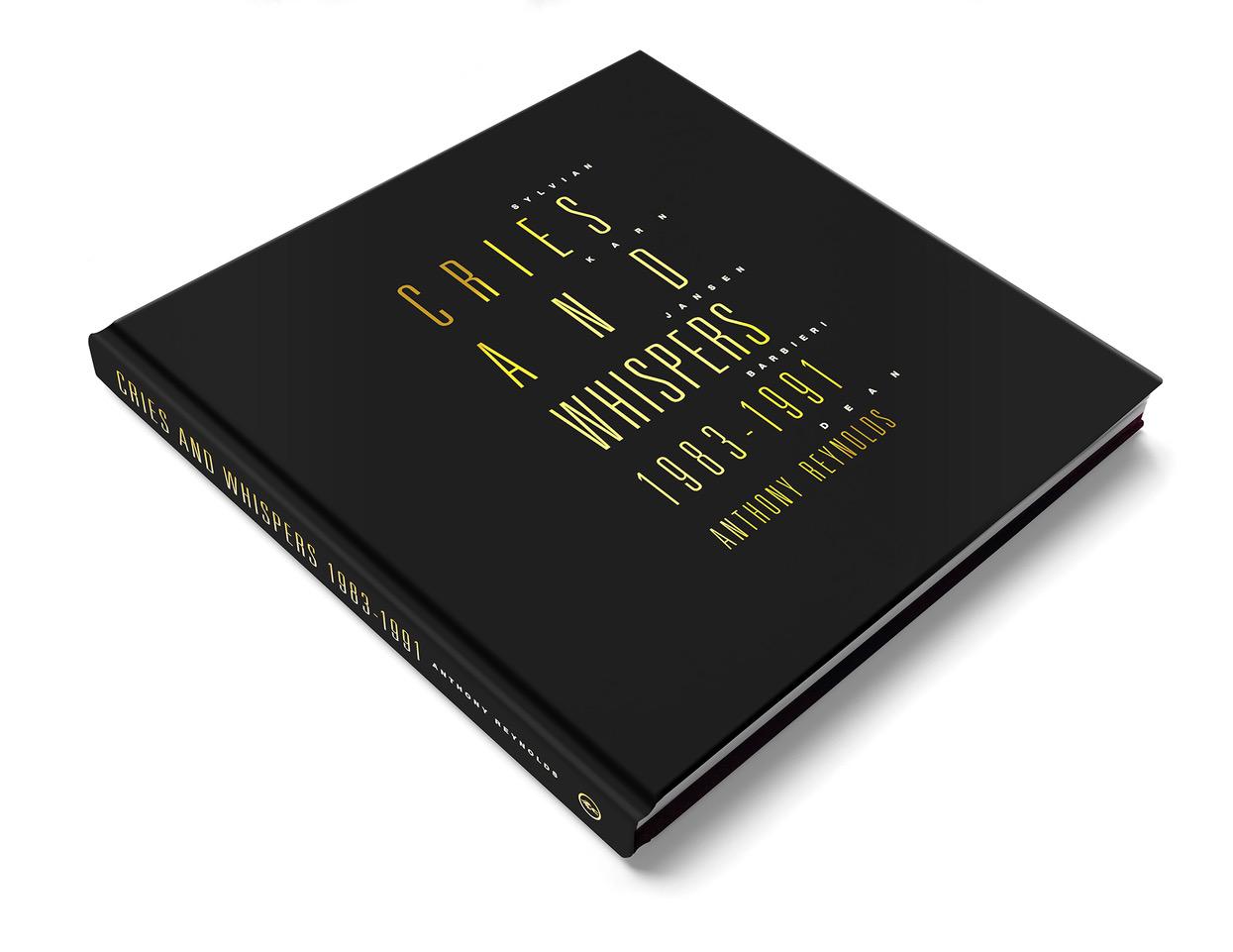 Out now, this book is the second in Anthony's volumes regarding the group and covers the solo years through to Rain Tree Crow in 1991. As with the previous book A Foreign Place (still available in paperback) the content has been extensively researched, and as much as possible Anthony spoke to people involved with the projects. The hardback book is available from Burning Shed.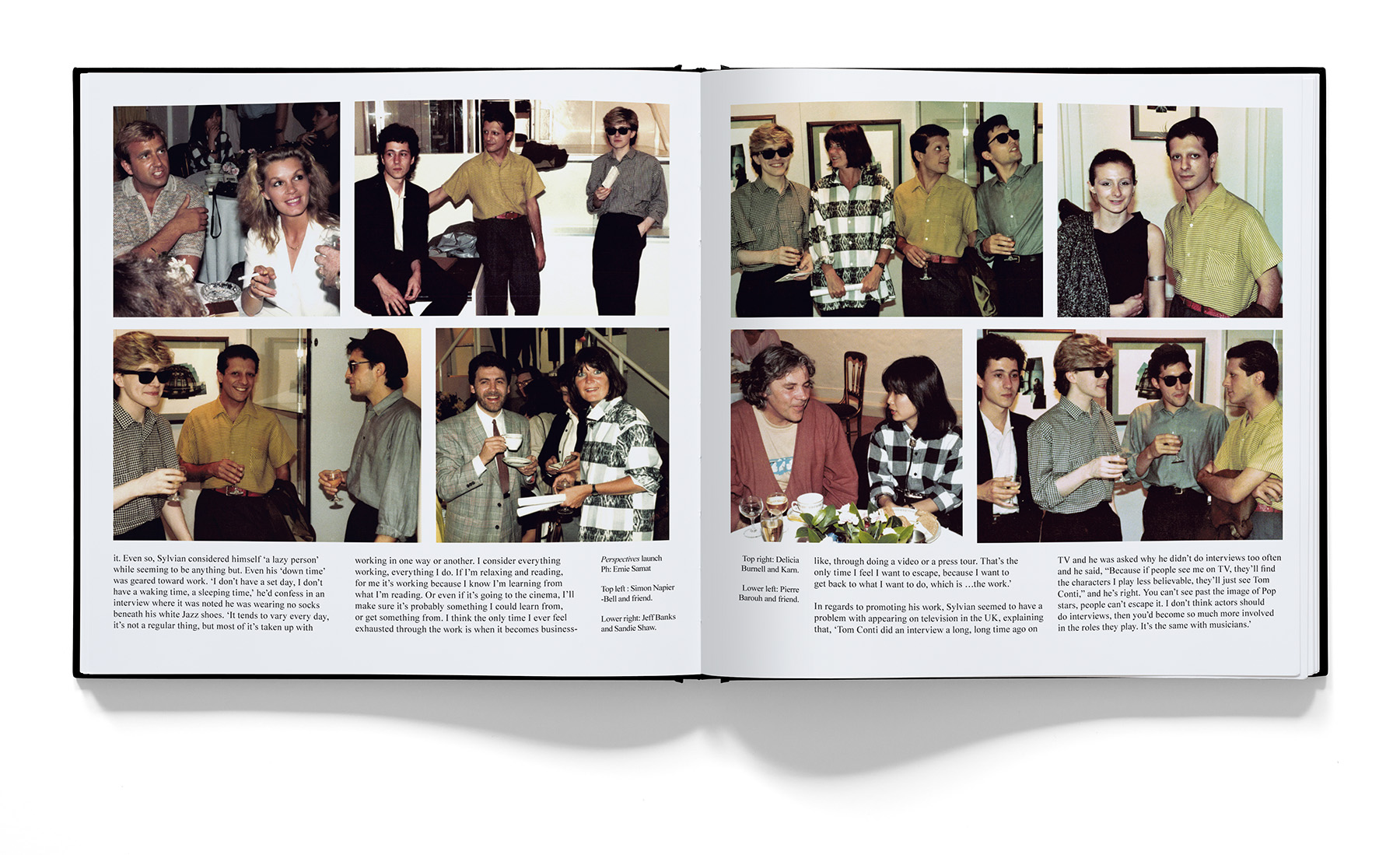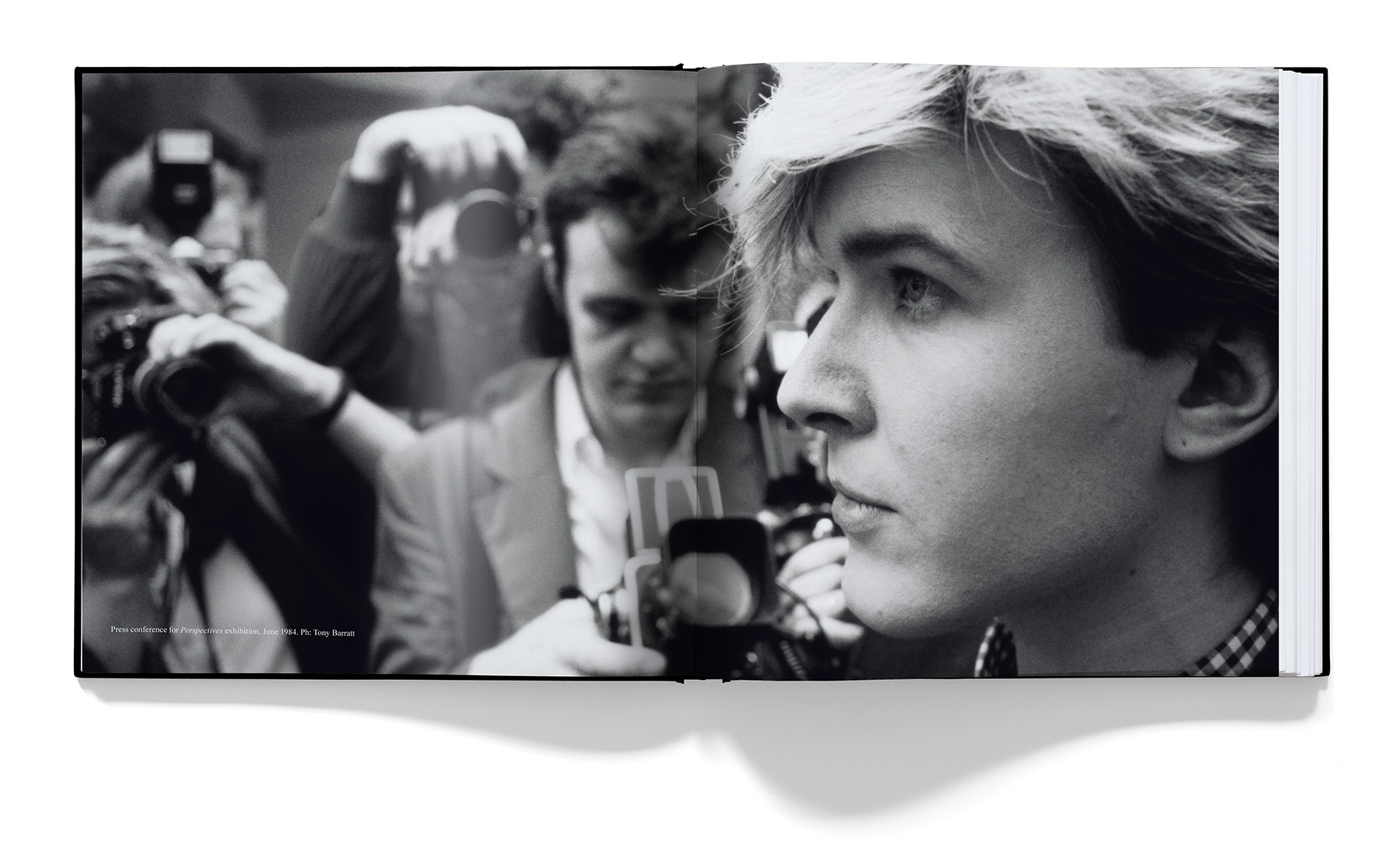 News Roundup August 2018
Gentlemen Take Polaroids and Tin Drum reissued as 2x45RPM half-speed mastered vinyl and also on standard 33RPM vinyl

. Sleeve designs have been altered as the 45RPM releases have gatefold covers and obi strips. In shops 24th August, available to pre-order now from all retailers.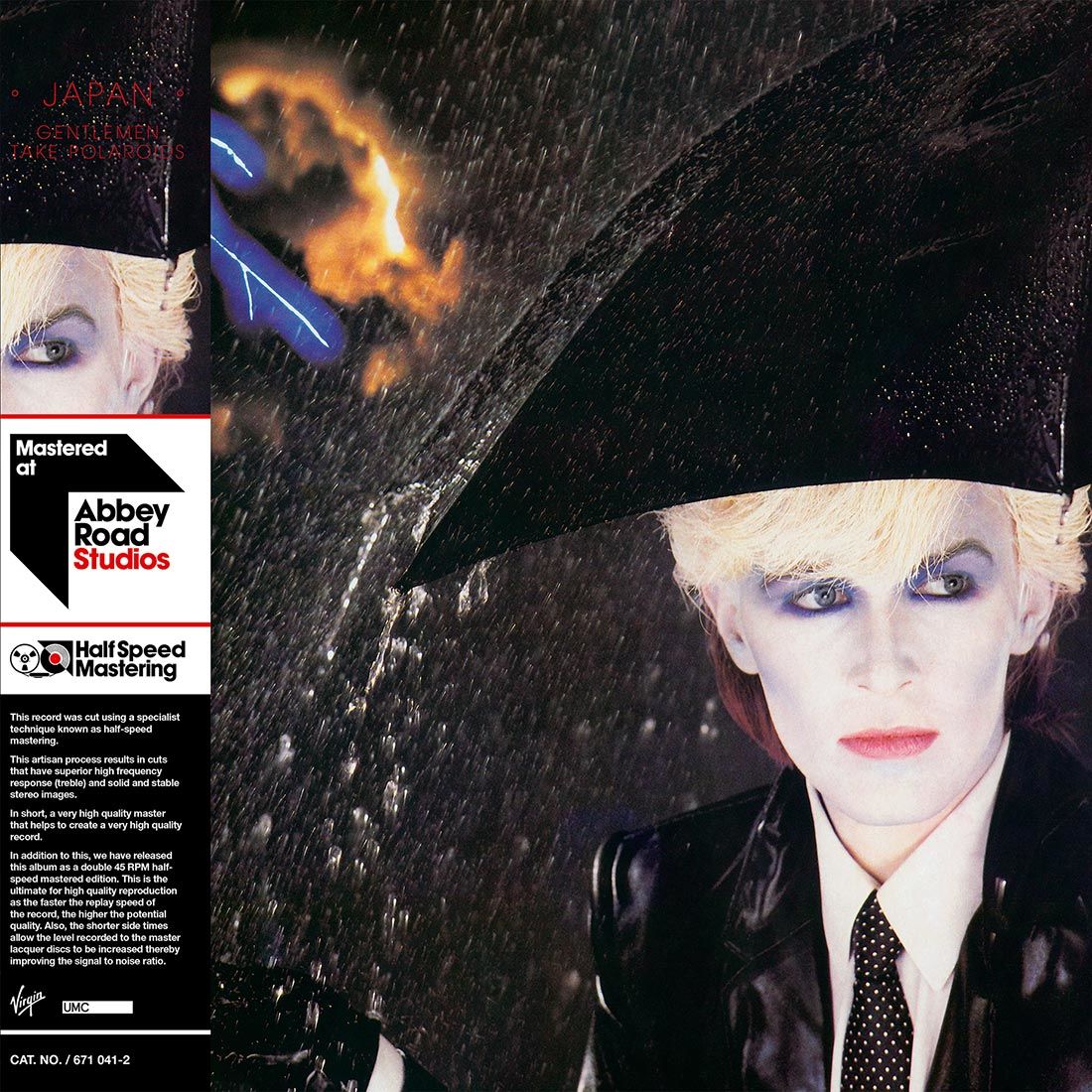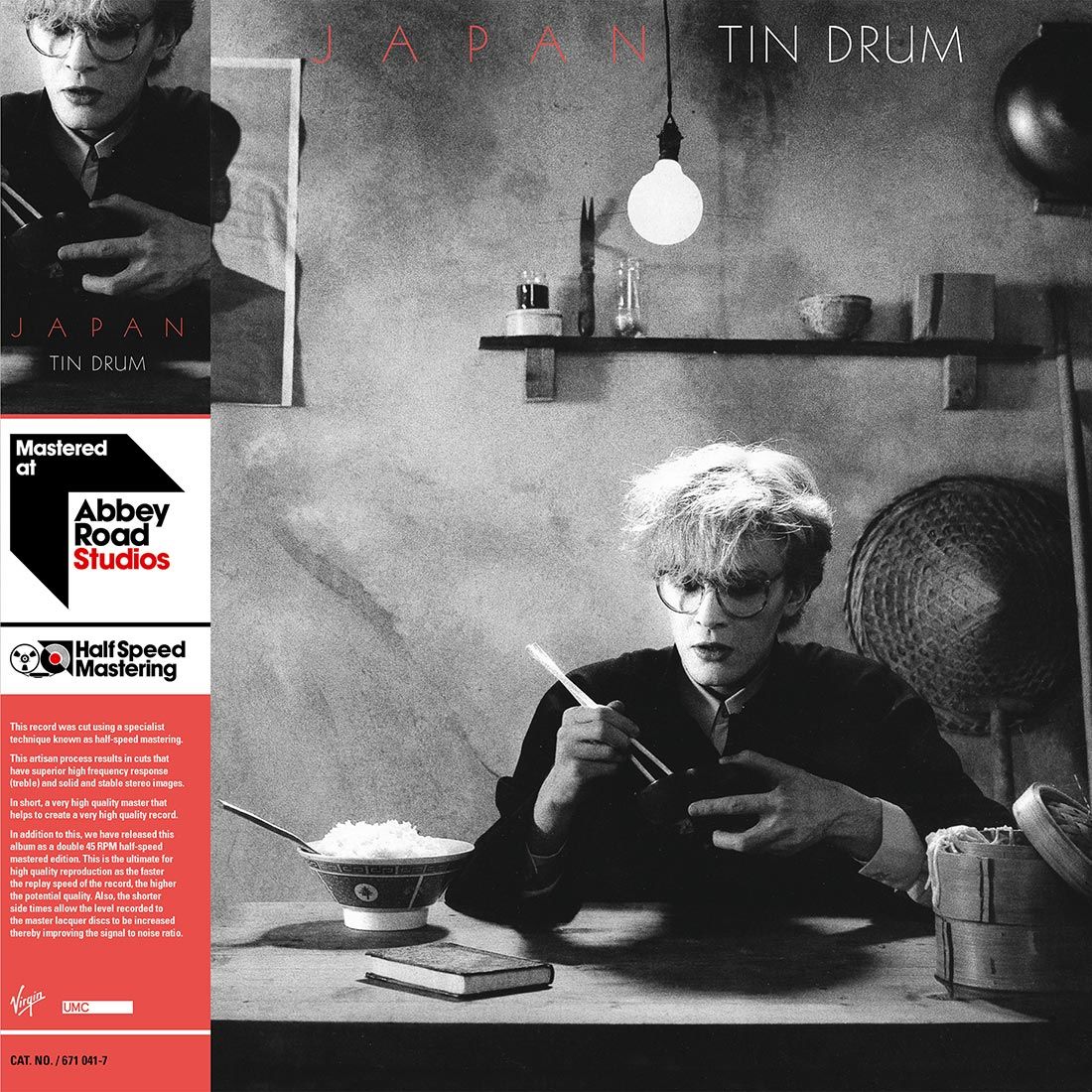 Steve Jansen

- Exit North update - Steve has shared a short video promoting the forthcoming band project at his official facebook page. Steve's photographic exhibition at the Carnegie Gallery in Ontario continues until 26th August.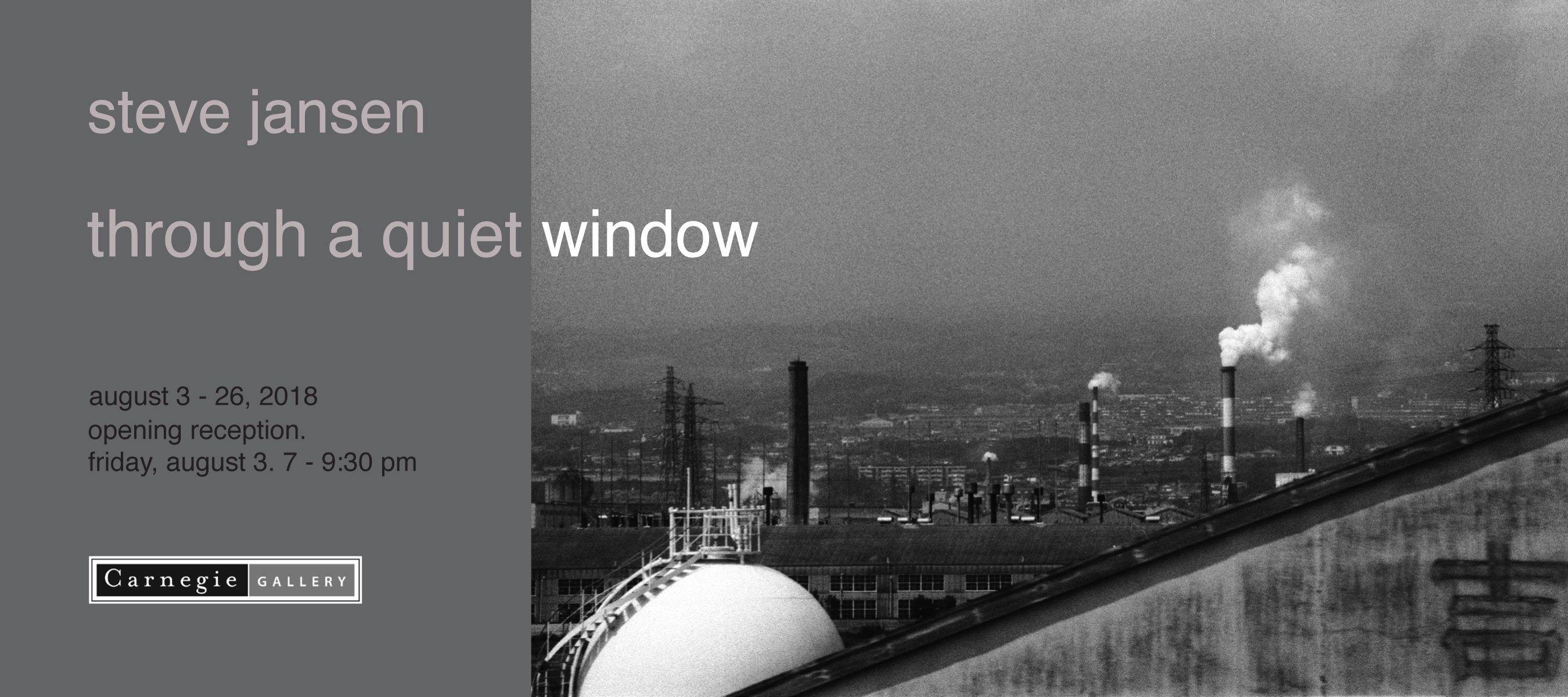 Richard has concerts booked in Milan (October 22nd), Birmingham (15th March) and Helmond (Netherlands, 23rd March), with more dates likely to be announced in other countries soon.

Link to tickets by clicking on the city names above.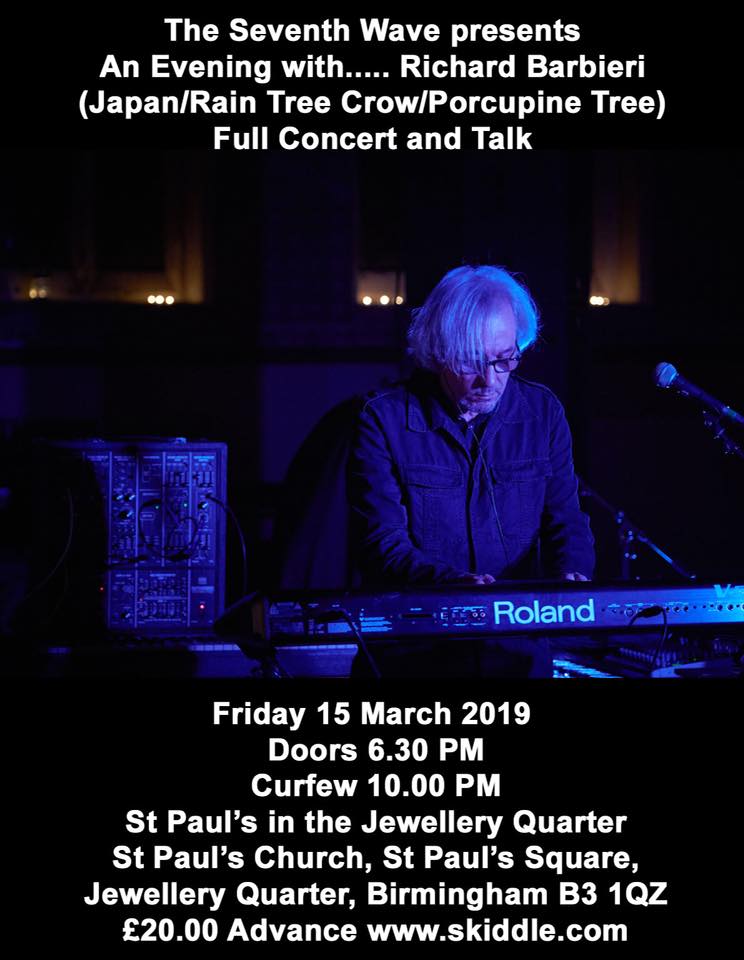 Richard's

latest release Variants.4 is out now, on sale at his bandcamp page and Burning Shed. He is working on the final EP in the set now, and the box to keep them in is in production with pre-orders expected in a month or so.



Rob Dean

celbrated

Mick Karn

's birthday by sharing a lovely new piece of music inspired and made for his friend. Listen to the track "For Mick, 2018" on Soundcloud. You can also listen to excerpts from some of Rob's new project Light Of Day on Soundcloud.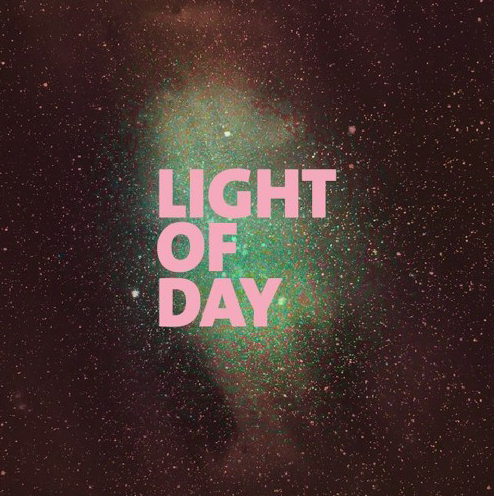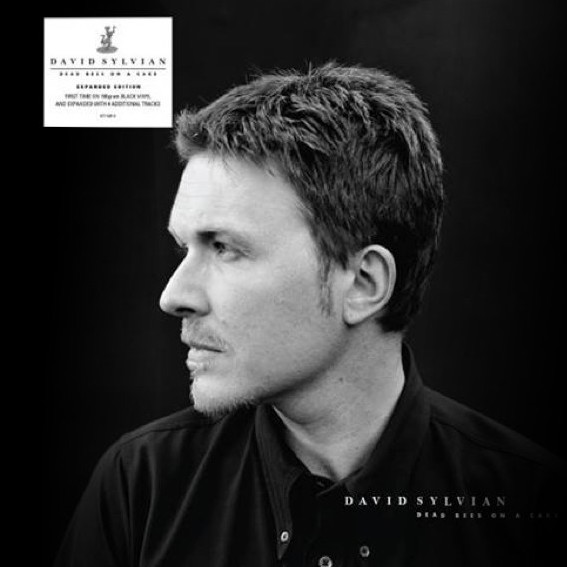 David Sylvian

's "Dead Bees On A Cake" is being reissued as a 2-LP black vinyl set in October, with a new sleeve design as shown above.


News Roundup June 2018





Richard Barbieri

- Richard's most recent album "Planets + Persona" was released on March 3rd 2017 on KScope. Four EPs in the "Variants" series are available to buy online at his bandcamp page. There will be 1 more EP released in 2018, with a deluxe collectors box to be made available to keep them in. "Variants" includes new and old material, studio recordings and live - everything previously unreleased.

Richard completed series of concerts throughout 2017 and into 2018 with Lustans Lakejer. The concerts held in Stockholm on the 20th and 21st October were recorded for Swedish national radio, and there is the possibility of a live album if the band and Richard are happy with the sound.

Richard is very active on social media and is a member of the Nightporter facebook group, along with

Rob Dean

. Rob spends his time as a professional illustrator and birding expert in Costa Rica.



Steve Jansen

- A new CD "Corridor" is being released in June 2018. The "Tender Extinction" album was released in 2016 on vinyl, CD and download. An instrumental follow-up "The Extinct Suite" was released in 2017. Steve played live with Yukihiro Takahashi and MetaFive as well as with the Alma Project in Japan in August and September 2016. Steve continues to work on his new band project Exit North and answers questions through his Sleepyard blog.

June 2018 is the 35th anniversary of the release of "Oil On Canvas", the Japan "live" album, You can read some things about its varied release history here and there's more specifics on the discography page here.








David Sylvian

has stated that he considers himself retired, but he is certainly not shy these days, regularly posting on social media on any subject he feels passionate about. He occasionally posts unreleased material, linked from social media. There are no current plans for a commercial release of music, despite much being recorded. David recently posted that Yuka Fujii plans to release a photo book in 2018. David interacts with fans through his official facebook page.



Mick Karn

's solo back catalogue from the 1990s and 2000s has been re-released on vinyl and CD during the last year. Every year fans pay tribute to Mick on his birthday (24th July). Click the photo of Mick on the left to visit the KScope Mick Karn store.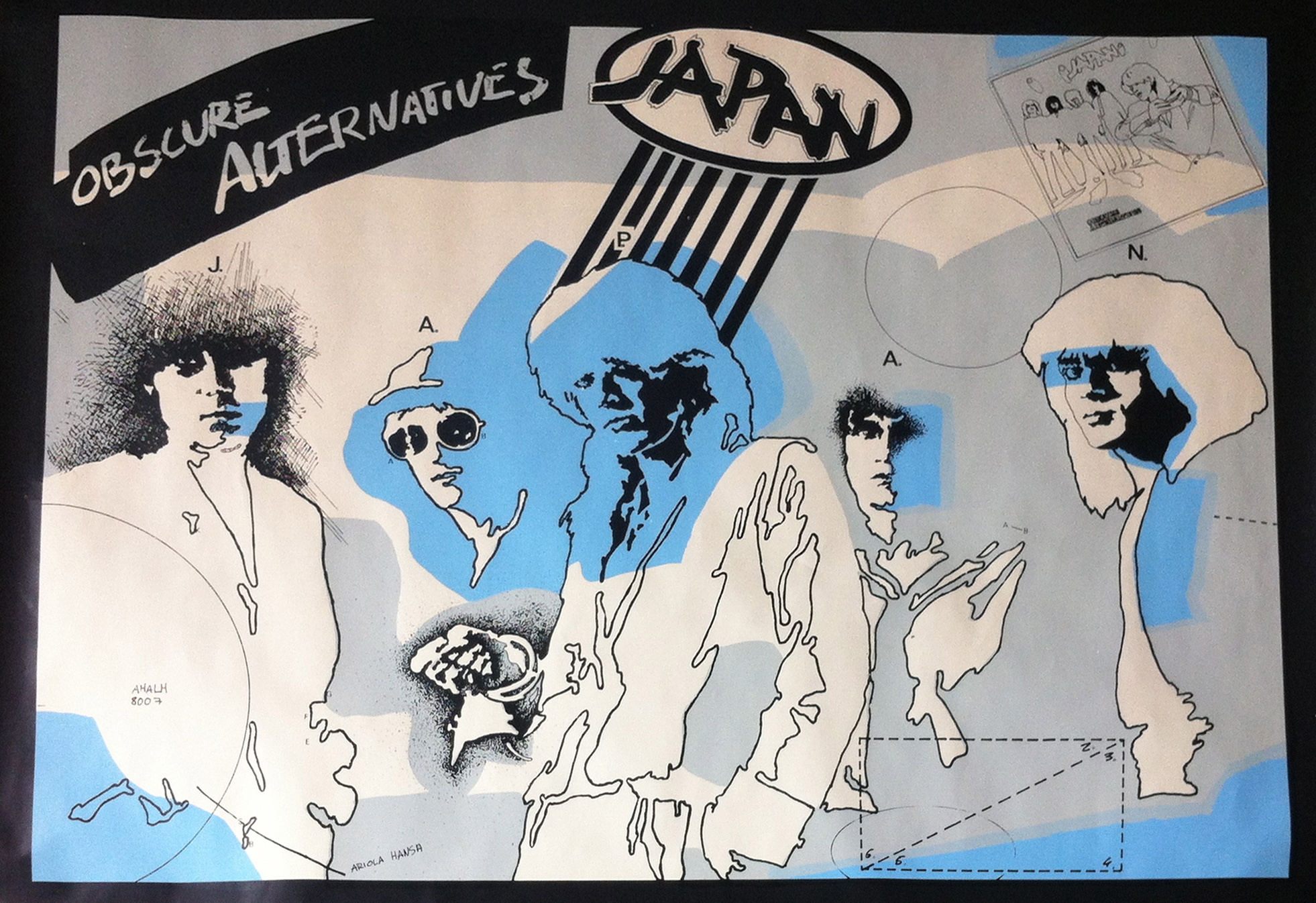 For latest news it is recommended that you join the Facebook Group.